IM Efremov, Aleksandr Gennadievich (2610)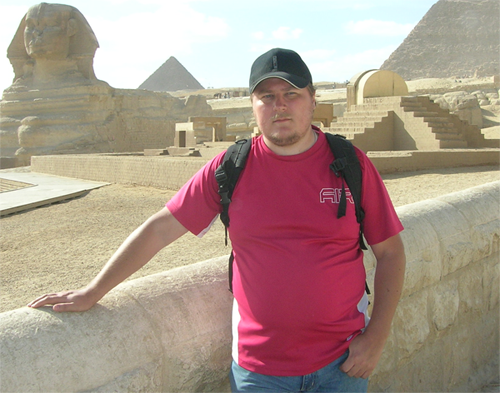 Alexander Gennadievich Efremov was born on April 3, 1976 in the city of Petropavlovsk-Kamchatsky. It is a beautiful city in eastern Russia. Petropavlovsk-Kamchatsky is the center of Kamchatka, a major port and naval base on the Pacific Ocean. Kamchatka is famous for its volcanoes, geysers and beautiful nature.
In childhood he used to swimm. At the age of 6 he started to play chess. He's also a great football fan. His favorite club is FC Spartak Moskva.
After high school he went to Kamchatka University Faculty of Philology. After studying at university he studied at St. Petersburg Theological Seminary and the St. Petersburg Theological Academy. It's higher educational institutions of the Russian Orthodox Church.
From 2000-2006 he lived and worked in Kostroma. It is an ancient Russian city on the banks of the river Volga. Kostroma is the birthplace of the Romanov dynasty - a spiritual and cultural center.
Since 2006 he lives and works in Moscow, Synodal Department for Youth Affairs of the Russian Orthodox Church.
In spare time he loves to travel. Last country he visited were Croatia and Egypt. In the near future he's planning a trip to Southeast Asia - Sri Lanka, Malaysia, Singapore and Thailand.
Alexander especially loves the mountain tourism (trekking). He traveled to the Kamchatka Peninsula, the North Caucasus and the Alps.
Another passion from childhood is the music. His favorite bands: rock - Accept, Europe, Hammerfall, Metallica, Savatage, Scorpions, Sepultura, Stratovarius, Twisted Sister, WASP; pop - Era, Fancy, Gregorian, Modern Talking, Scooter, Space; and many other Russian bands.
He plays correspondence chess since 2006. In 2010 he was awarded the title of International Master. He is member of the russian chess club - "Dvojnoj Shakh" (Double Check).